This is a trending siege deck including Hidden Tesla and Elixir Pump. This is an INCREDIBLY good tournament and challenge deck and can also shine on ladder but you'll have to be ready for a lot of draws!
Using the pump gives you the opportunity to lure out rockets (siege decks' worst nightmare) and also manufacture a great elixir advantage to cash in on late game.
Tesla is the strongest defense in the game now that it can one-shot minions and goblins. An amazing support card to the Xbow!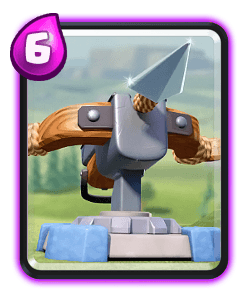 Xbow should not be rushed. Concentrate on pumping in single elixir time or playing Xbow when your opponent is too aggressive. Support as necessary with Tesla, Log, Ice Spirit, Ice Golem and Mega Minion.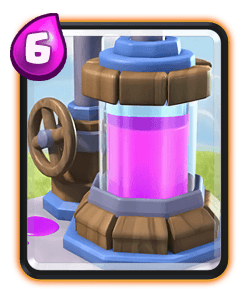 Play the pump early and often. Protect the pump with Ice Spirit, Mega Minion if necessary. Also use pump to lure out your opponent's rocket or lightning.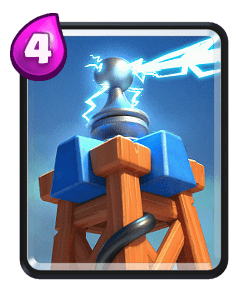 Telsa is this deck's defensive AND support MVP. Use Tesla on defense against Hog or tanks. Also use Tesla to support your Xbow now that it can one-shot minions. It does a TON of damage!
Early stages you'll want to pump up, defend, and protect your pump. If your opponent uses rocket or lightning on your pump you can aggressively punish them with an early Xbow play. Otherwise keep cycling pumps and build a great elixir advantage.
Late stages (in double elixir), you should focus on simply cycling Xbow. Support your xbow with Tesla / Log / Ice Golem / Mega Minion to help cycle to the next Xbow. This is a very aggressive cycle deck in double elixir time. Punish your opponents!