Goison is back! Giant + Poison ruled the game back in the days of the Shanghai tournament. It is back now and possibly here to stay with the noteworthy swap of Prince in for Mini PEKKA.
This deck includes two cards that recently got buffs, Prince and Guards. This is a deck that can give you absolutely monster counter pushes if played correctly. Be patient and attack with big pushes once you know what your opponent's spells and counters are.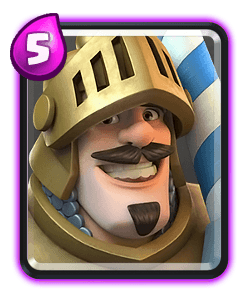 Prince can be a second option against Hog on defense and also against tanks. He can be played behind King Tower prepping for monster pushes or can also be used in opposite lane as a Giant push to make your opponent have to defend both lanes.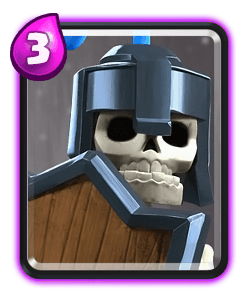 Guards are your first line of defense. Be careful when using them on offense or splitting them as they're incredibly valuable on defense against Hogs or tanks. Don't waste your guards!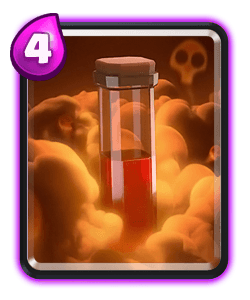 Poison is your big spell in this deck. Use it wisely, like Guards, don't be afraid to use a defensive poison to defeat that incoming Minion Horde. During double elixir time be more aggressive with offensive poisons!
Defend early and take advantage of surviving defensive cards (Prince/Musketeer/Mega Minion) to go on counter pushes. Be careful to save your best counter at all times (Guards mainly). Pay attention to their spells and small cards. Identify their best counter to your Giant so you can punish late game.
Late game you can be more aggressive with your Poison/Giant pushes. If your opponent has too many counters feel free to go opposite lane with a split push using Prince/Poison, Prince/Zap, or Prince/Guards. There are many ways to win with this deck!