With the balance changes for 2/12 announced, i thought of this deck combination and successfully tested it out in the current Clash Royale state. The combination of the valk, 3 Musketeers and dark prince will allow you to be able to counter Golem Beatdown decks, Add in the bandit and ice golem and you're able to create multiple lane pushes and defend . I'm predicting that this deck or a similar composition will play a huge role in the meta.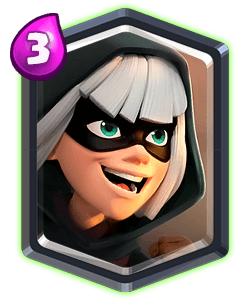 The bandit will serve a similar role to the dark prince.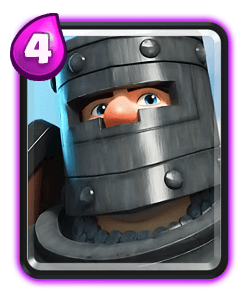 The dark prince will allow you to defend against miners, hogs, lumberjacks and will tank for a musketeer or be used as a lane pusher behind the valk or ice golem.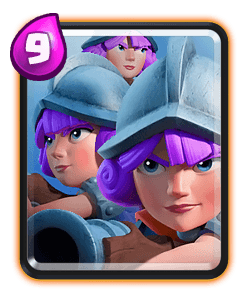 The 3MM is your win condition and will allow you to defend against Golems beatdown decks, lavaloon decks and Pekka Control decks. Spilt the musketeers to maximize the lane pushing with either the valk or ice golem paired with either the bandit or dark prince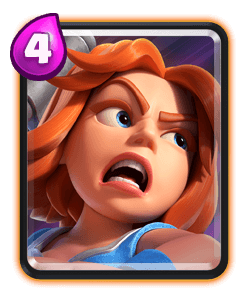 The valk will serve as a TANK and a counter against spawner troops, graveyard and stacks of ground troops. The valk can tank for either the dark prince, bandit or 3MM
This deck allows you to play multiple pushes at once due to there being cards that function in a similar manner. You can push with the ice golem and dark prince or valk with bandit or split the 3mm and pair each musketeer with a tank. The elixir collector is very important in 1x elixir time and will allow you to build up enough momentum to use the 3MM with no problem. Be very aware of the heavy spells your opponents have and capitalize as soon as they use their lightning, rocket, posion or fireball. Timing your card drops based off that will allow you to create difficult situations for your opponent to counter.
In double elixir time, it will be time to use your 3MM aggressively and will allow you to break down your opponents pushes and create opportunities for you to split lane push and force your opponent to not be able to defend one of the lanes. This deck becomes very strong in 2x elixir time especially since you can constantly drop ice golems or valks to tank