Surgical has been running this deck on his personal account where his cards are under levelled. The way he plays shows that you don't always need max level cards to compete high on ladder. Go check out my video to see the strategy Surgical uses with under levelled cards and get some hints and tips from the pro! The best strategy for using an under levelled goblin barrel is to try to trick him with your placement of the goblin barrel. If you are a free to play player your best chance is sticking to one deck and learning it inside out. Pairing Tornado with princess can get great value at shutting down a heavy push from your opponent. If your against a mirror match up you have plenty of cards to replace your log if you play it. Try to stack up some princesses, active your king tower and make positive elixir trades and you should win the mirror matchup. Make sure to check out my video and you can help me decide whether Surgical is a Human or a Machine!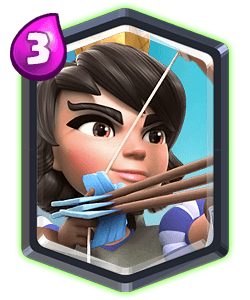 Princess is a great card try to protect her to make it harder for the opponent to kill her. In double elixir try to stack up a couple of princess's but keep them spaced out so they can't die to one spell.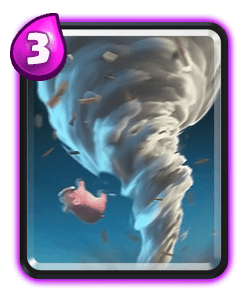 Tornado is a great card you can try to use it to pull three musketeers into the same lane if the opponent tries to split them. You can then use your princess to take them out.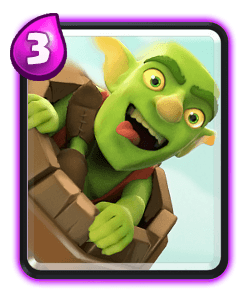 This card is your main win condition as I said above don't just place it centrally in the tower try to trick your opponent with the placements to make it harder for them to predict. When first playing it I recommend on to outside corner of the tower incase the opponent is running Tornado. This will mean they can't activate their king tower.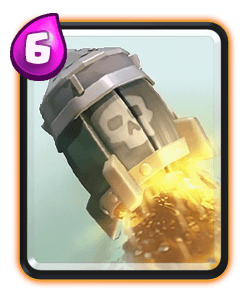 Use this card against their elixir collectors and try to get value if they play cards behind their towers. Just be aware incase your opponent is baiting out your rocket in order to play another card.
A good first play is placing your princess behind your king tower. If you don't have this card in hand you could cycle ice spirit at the bridge or use a goblin barrel on their tower in the Tornado safe position. If the opponent play hog rider or goblin barrel then use your Tornado to active your king tower if you have it in hand. If they use elixir collector then you ideally need to rocket it however if you don't have rocket in hand you can play knight goblin gang in the opposite lane and then use goblin barrel on their pump. This deck is all about pressuring your opponent at key times when they're low on elixir or they're counters are out of hand.
You should now know what your opponent is playing and what their win condition is. If you managed to take a tower in single elixir then defend well but make sure you keep the pressure up on the opposite lane. If you've haven't taken a tower but you have got around 1500 HP off your opponents tower then you can start using spells to take down their tower. Just be carful not to leave yourself low on elixir. You can use logs to get chip damage too. I wouldn't play princess at the bridge unless their tower is reasonably low and you're trying to get the towers HP into rocket range. You're deck will also cycle extremely quickly in double elixir so if you're against heavier decks then you'll be able to out cycle your opponents counters and punish them easily when they play a heavy unit like pekka, golem or hound. Goodluck and let me know how you guys get on!