Hey folks in this Giant no legendary deck, we have 3 spells which allow you to cycle thru easily since the deck cost is only 3.3. By being able to cycle the cards, you will be able to counter bait decks with a have a much easier time.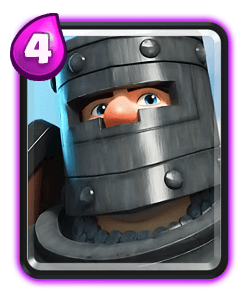 The dark prince will provide splash damage support for the giant agains goblin gangs, skarmies and other ground units.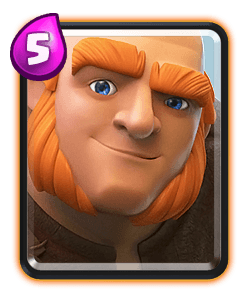 The giant will lead your push and also play as a distraction to pull cards away from the opponent's push towards the tower. Save your arrows and zap to protect your giant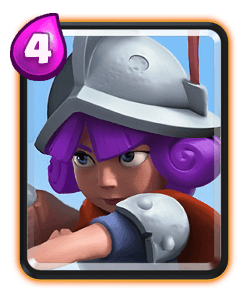 The musketeer should be used once you can determine your opponents win condition or air troops. The musketeer will be your Primary air defense
This deck cycles really well and you can save the spell cards for the right situations as a counter to bait tactics. Lead your pushes with the giant and defend behind it. ave your musketeer for air defense and tanks.
In 2x time enjoy the flexibility of this cycle deck and defend and create giant pushes to overwhelm the opponent. Like the Golem double prince decks, watch your elixir carefully and only play enough elixir to stop your opponent.