This is a great classic get deck is free to play freidnky if you swap the log for arrows or even fire spirits could work well. For a giant deck this one can cycle pretty quickly. You have some great defensive cards such as, mini pekka, mega minion and musketeer. You also have triple spells here so you should always try and get chip damage on their tower throughout the game. With this deck you should wait for your opponent to over commit and then you can go aggressive and try to take their tower. You're also best defending and then playing a giant at the bridge in front of your support cards to tank the tower damage.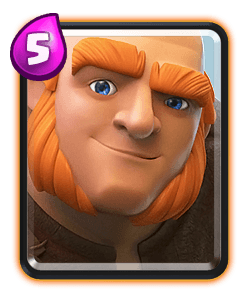 This guy is your main tank in this deck and will also be your main source of tower damage. You can use him to kite troops across lanes which will then allow you to go on a counter push. If the opponent have inferno tower/dragon of pekka, make sure you have the right support cards ready to help protect this guy.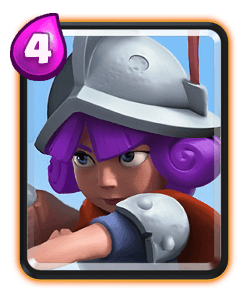 The musketeer and mega minion will be your main source of defence against air cards. They both die to fireball+zap or lightening so make sure you space the car out well.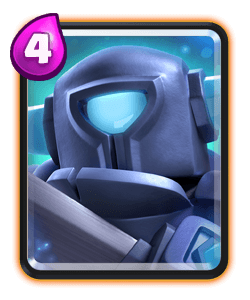 This card is great on defence, she can take down princes, help take down golems and giant and often still survive for a counter push. This card has to be answered by your opponent because if she connects to the tower she will easily take it within three or four hits.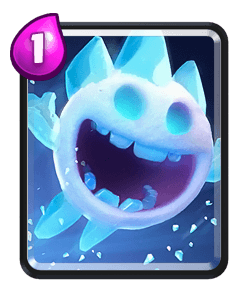 You can get so much value from using this card, remember it doesn't just temporarily freeze their cards it also resets them like a zap does. So it can be used to retarget pekkas off your giant. Using ice spirit zap is also capable of taking down minion hordes.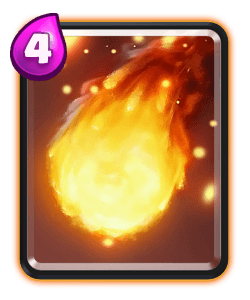 You should use this card against the opponents elixir collectors if they're running becusss you'll get tower damage while also denying them four elixir at tournament standard.
As with all matchups you should try and figure out what your opponent is playing. This will help you out later in the game. If you find yourself against a lava hound deck then you will need to keep pressure on in the opposite lane while keeping your mega minion and potentially musketeer for defence. If you're against a golem player then you want to apply light pressure in the opposite lane but you're going to need more elixir for defence so don't over commit. Against hog decks then the mini pekka works great. If your opponent has a bridge spam deck you have spells to take out the swarm units and mini pekka to deal with he ground units. A good first play is to cycle ice spirit at the bridge or even play your musketeer behind your king tower.
Later game is the time when you'll hopefully be able to build up a big push to take your opponents tower. If you've successfully taken a tower already then make sure you keep the pressure on a little bit. This deck might be very defensive but you don't want your opponent throwing all their elixir into one lane and potentially three crowning you. Good,ice while runnin this deck check out my video to see my top 5 favourite decks in the game.