This deck has been around in the meta for a long time and is still extremely viable even on high ladder. This deck can also be free to play friendly if you swap log for zap and canon for Tesla and archers for musketeer. You can do this if you don't have a high level musketeer or you haven't unlocked the log. In my video the key things that Jack does is cycle, placement and timing. He does these three things extremely well to get the optimal value from all his cards. With hog decks you should keep pressuring the opponents lane forcing them to defend and then defend their counter push before you play the hog rider again. If your opponent is pushing a lane then apply pressure in the opposite lane will help split your opponents elixir between both lanes. Try to always get tower chip damage with your spells throughout the game especially gaining a positive elixir trade where possible. Dont forget to check out my video to see some more get tips and how to handle the more tricky match ups while using this deck.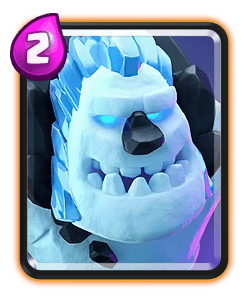 This frosty guy is great on defence and can also work well on kiting units. This guy works extremely well with the canon because you can use the canon to pull the units to the centre and then use the ice golem to kite the units even further.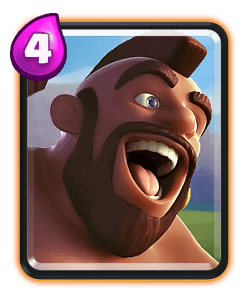 This guy is your main win condition, keep the pressure up with the hog rider throughout the match. While you're defending in one lane you can often send this guy down the opposite lane to get tower damage.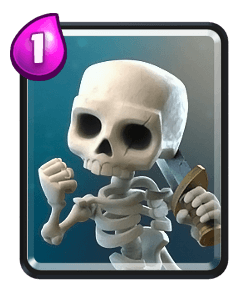 The skeletons and ice spirit are you fasted cycle cards, they are also good for stopping charging cards such as prince, bandit and battle ram.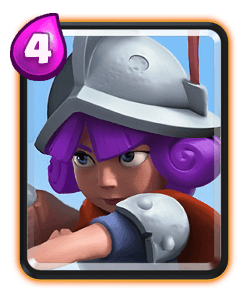 She is your key air defence unit, because this deck cycles so quickly you should be able to easily cycle back to a second musketeer if required. However if you've already taken a tower then playing the hog at the bridge and the musk in the pocket and often catch you opponent off guard and get you tower damage.
Early game don't be afraid to be the first player to make the first move by sending the hog down a lane. You can also cycle ice spirit at the bridge or split skeletons. It's important to pressure with the hog rider throughout the entire match. Because this deck is so cheap you can easily cycle back to your key defensive units such as canon, musketeer and ice golem.
Later game is the time you can start supporting the hog rider for confidently such as sending him in behind an ice golem or with an ice spirit. Now it's later game you should know what cards or opponent has and roughly what their card cycle is. This means that you should have a good understanding of which of these cards they are likely to play to counter the hog when you play him. So you can send in prediction logs or fireballs to help support the hog rider. You can also use skeletons and ice spirit to help take down units because this will help with your card cycle and get you back to the hog rider nice and quickly. I hope you all have fun playing this deck let me know how you guys all get on!