In today's video we follow Surgical Goblin goign up against some of the most difficult matches. He is playing the 3.3 bait deck. This deck includes the Valkyrie which is currently extremely strong and is also a mini tank that you can use to tank for damage. With all bait deck the clue is in the name, you need to bait out their hard counters and once you do you need to punish them. The princess is an extremely good card you should aim to protect her from cards like miner and try to force your opponent to log her if they have that card. You should also take rocket value when your opponent gives it to you whether they play an elixir collector behind their tower or cards like wizard, witch, inferno dragon or executioner behind their towers. Against heavy beat down decks as soon as the opponent plays their tank you need to apply pressure in the opposite lane. This will force the opponent to spend some elixir on defending. It is important to know your opponents cycle so that you can get maximum value when you go aggressive to punish your opponent. You need to make sure cards like Tornado, log, snow ball or minions are out of cycle or they're low on elixir.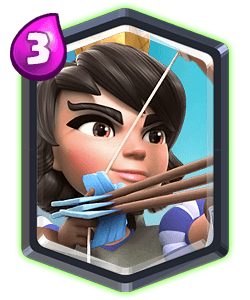 The princess is your main air defence along with your Tesla. Make sure you protect her as much as possible and try to bait out their log.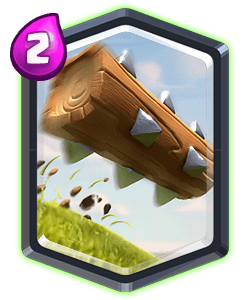 The log is a great two elixir card, it can reset a princes or a charging battle ram. It will be you main counter against another bait player. Try to always get tower chip damage when possible but be aware your opponent make give you the value in order to bait out the log.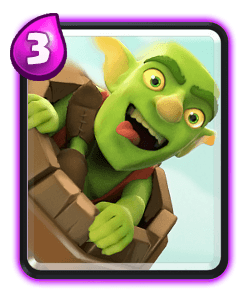 In most battles the goblin barrel will be your main source of damage early games. Don't go to aggressive with the duke barrels, they can be easily predicted and should rarely be used in order to catch your opponent off guard.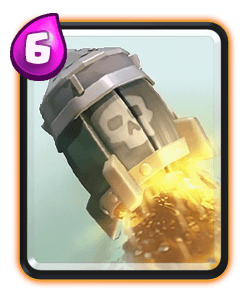 The rocket does take some practise to play in order to make sure you get the correct timing so that you don't missplace this spell like some YouTubers do. It can deny all elixir from the opponents elixir collector if you play it as soon as they pump up. At tournament standard it will leave a balloon with a slither of health allow you ice spirit, princess or tower to finish off the balloon. When targeting air units you should aim for the shadow of the unit to make sure you hit the intended target.
Early game you need to assess your opponents deck and remember what cards they have to counter your win conditions. For starting plays you can play a princess in the back. If you don't have her in cycle you can play the goblin barrel in the anti Tornado position onto the opponents towers.
Later game if you have chipped away at the opponents towers and their HP is around 1000. You can start rocket cycling if you are struggling to break through their defence in double elixir. You can also play the princess at the bridge if you need to acquire a few HP of their towers. The time to go this aggressive with your princess is in double elixir and when you also have a surviving Tesla on the field to support your princess and deal with and counter push potential your opponent might have.