Bait decks are fairly straight forward to play but playing them like a pro takes practise and learning all the micro and macro card interactions. The basics of this deck is cycling the prince in the back is a good way force a reaction from your opponent. If your opponent is running a beat down deck then you should apply pressure in the opposite lane as soon as they place their tank to stop them supporting their push. Princess should be played in the opposite lane to the one that your opponent is pushing, this is because it will stop your opponent getting good spell value and you're also using her long range to your advantage. Royal ghost is also a good card to cycle at the bridge, he can be tricky to counter and will often force your opponent to spend 4 or 5 elixir defending him. This deck also has a bridge spam element to it, so if your unsure what move to make and you know you're up on elixir then apply some light pressure at the bridge.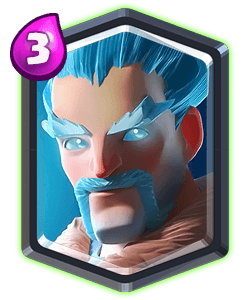 This frosty dude should primarily be used on defence, he can slow units long enough so that your towers can shit their push.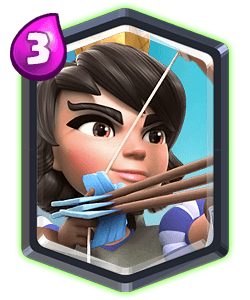 Princess in a bait decks is one of the most important and powerful cards in your deck. Try to protect her as much as possible to force your opponent to over spend on elixir and use a spell to take her out. If you can stack princess's then your goign to be able to support your pushes easier and give your opponent a hard time defending without over committing on defence.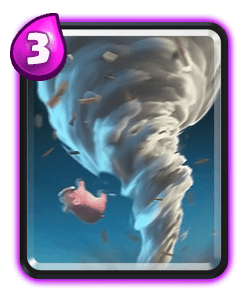 Tornado is a great card and you can use it in many different ways in this deck. You should try to activate your king tower as early as possible to help you out on defence throughout the rest of the game. This card can also synergies very well on defence along with the ice wizard and princess.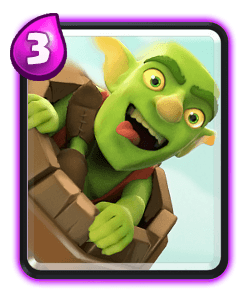 Goblin barrel is a great card to use to pressure your opponent especially if you have a prince crossing the bridge who can tank tower damage for the three goblins. If you want to play a duke barrel and try to trick your opponent I would wait unit double elixir before making this move. This card can also be used to damage an elixir collector but make sure your apply pressure in the opposite lane first to make it harder for the opponent to defend the push.
Early game you can start out with a princess in the back or you can split the goblin gang in front of the king tower. Try to figure out what deck your opponent is playing and keep track of their counters to your deck and apply pressure when they're out of cycle. Don't play your princess at the bridge early game you need to play her defensively and get good value from her.
Later game you should now be able to out cycle the opponents log and get better value with your goblin barrel if you pressure your opponent at the right time. You can also start to play the princess at the bridge if they don't have a solid counter in cycle, this will give you good tower chip damage and often force a response from your opponent. Try to chip away at the tower with the log too throughout the match if you can also take down down units at the same time. Double elixir is a good time to play a trick barrel too! Good luck with this deck everyone!