I find this deck insanely strong and it works very against a lot of archetypes in this meta. The thing that makes this deck so strong is that it has a lot of defensive answers. Tombstone is great to use to kite units like balloon, golems, giants and hogs allowing your towers and other units more time to defend. One of the best ways to form a push is to defend and then play a hound at the bridge to help protect your counter push. If you opponent plays a tank in the back or places and elixir collector and you don't have the miner in hand you could play the hound in the back. The two spells, fireball and zap, have always worked together very well, try to chip away at their towers while damage their units to get extra value. You can use the zap to retarget units or the opponents towers if needed to help you get more tower damage. You can just waste your tombstone as a cycle card in this deck because it is one of two ground units so save it and play it when you need to.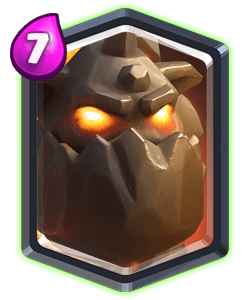 Lava hound is your main win condition, she slow moving whichever allows you time to save up elixir to help support her how the opponent will often apply pressure in the opposite lane especially if you play her in single elixir.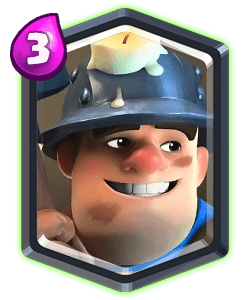 Miner is a great support card, he can be used to tank damage for the lava pups once the hound explodes or you can also use him to tackle and elixir collector or even take out a princess for an even trade. You will also have to rely on this card as a defensive ground unit because of the lack of other ground units in this deck.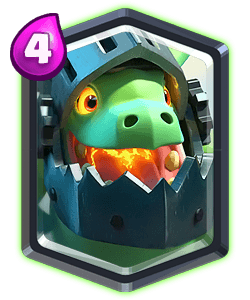 This card is great for taking down the opponents tanks but it can also offer you a lot of value if you pair this card with the zap and tornado to force their units to retarget onto the miner like you can see in my video which results in the opponent losing their tower.
Qw who is showing us this deck on my channel to like to wait for the opponent to make the first move. Remember you should always try to find out what deck they're running so you can keep track of their counters and also know what they're likely to use to pressure you. You can often take advantage once you get an elixir lead and play the lava hound and form a small push to see how the opponent responds.
Later game it can come down to a tower rush but once you know you have an elixir lead on your opponent keep applying pressure and try to overwhelm them especially if the game is now in overtime. You should still defend and counter push, use the miner to tank for cards once the hound is dead and use the zap to required.