'The Striko Showk reached out to me the other day via my twitter page (@CWA) to show me this Royal Giant Deck that he used to reach number one in the world! Royal Giant decks tend to be free to play friendly and are fairly easy to upgrade which is why you see so much of him from 3.5-4.5k trophies. With the royal giant you need to find out what your opponent is playing and then play the right support troops behind him, for example if they're running minion horde then you'll use the baby dragon, if they have skeleton army you should use the barbarian barrel. If they have a tank killer like inferno units or a pekka then use the guards to tank and pair it with the inferno dragon if they play a pekka. Playing offensively can often be the best form of defence because it prevents the opponent from been able to start out a push. However this deck is also great on defence because you have the tombstone to kite units like battle ram, hogs, golems and giants. Then you can use the inferno dragon to tank down their tanks.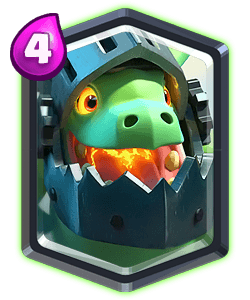 This guy is a good card to cycle in the back if you know you don't require him on defence against golems or giants. He is also a good support card if your opponent has heavy units to counter the royal giant.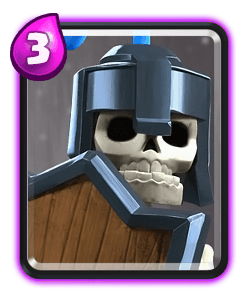 Guards are good at stopping single hit troops such as prince, pekka and also charging units like battle ram or bandit. You should try to use them to surround splash damage units such as ghost, sparky hunter or executioner. They can also be used to protect the royal giant too.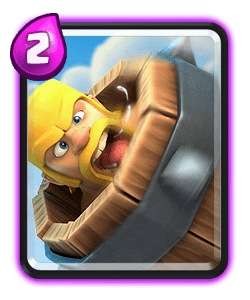 This spell card can be played just as the RG crosses the bridge and then the barbarian will tank damage for the RG allowing him to get a couple of extra shots. This card should also be used against a goblin barrel and will be essential on defence when the skeleton barrel gets a buff next season.
Starting out a game you can simply just cycle the barbarian barrel at the river or even split guards in the back providing you have tombstone in cycle. If your opponent starts out aggressively then defend if its a smaller unit like hog or battle ram but if it's a heavy unit like golem then apply pressure opposite lane with the RG if you have it in cycle. If you don't you can defend then counter push. Try to remember what cards you opponent has to counter the RG then as I mentioned above you'll be able to play the correct support troops later in the game.
During double elixir you'll be able to support the RG more to try and get that extra damage off their towers. If you have their tower HP fairly low then you could simply fireball cycle for the victory in over time. Good luck using this deck check out my video to see live ladder gameplay from this deck!