Lciop is the pro in my video today and he's showing us this hybrid bridge spam control deck. One of the key things you can see from how Lciop plays is how aggressively he uses this deck! He plays cards before he gets to 10 elixir constantly keeping that pressure on your opponent. This is a good tactic to use especially against those decks which require the opponent to build up a successful push such as lava hound, beat down and graveyard. You can also split lane push with this deck especially if your opponent has preplayed a unit to defend one lane. Use your spells to support your pushes if they have swarm based units or they place cards like any of the wizards, musketeers or a building like tombstone. Battle ram can be played defensively to kite units away from your towers and then you can go on a counter push.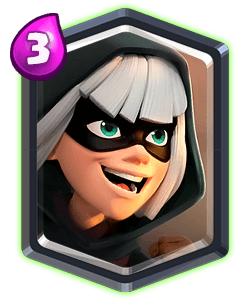 Bandit is a key card to use in this deck, she is only three elixir so she can be used as a cycle card and she isn't an over commitment if you play her as your opening card. She dash effect and offer a lot of value either defensively or offensively.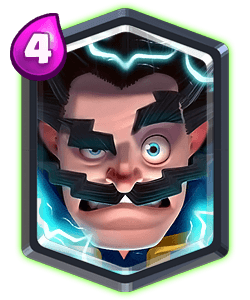 Ewiz is a good control card and works well defensively at slowing enemy units and also has some counter push potential. He can also be used to protect the pekka from units like sparky, inferno dragon or inferno tower. If you time his placement correctly he can damage all the goblins from a goblin barrel too.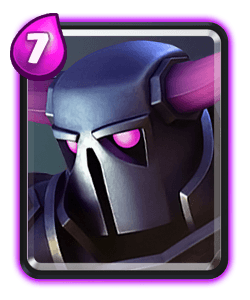 This girl will be used mainly against beat down decks to help take down their tanks. So you won't need to play her every single game. However when you do you should take advantage of her high HP and counter push with your units like bandit or battle ram behind her or even in the opposite lane.
If you choose to play this with the same play style as Lciop you can go aggressive with a bandit or royal ghost at the beginning to see how your opponent responds, sometimes the opponent won't have a counter in hand or they won't react quick enough and you will get some tower chip damage.
Late game you should keep your play style the same and play very aggressively. Even if you have taken a tower you should keep applying pressure in the opposite lane to stop your opponent building up a large push in the other lane. Because it's now double elixir you can make prediction spell placements with your poison spell. Goodluck running this deck check out my video in the link to see if Lciop can get 12 wins playing this deck.