The Golem God Flobby is back showing us this extremely strong Golem Deck. If you're new to a golem deck then look around and watch other players and take a mental note of how they play. Golem decks often require a different playstyle to the "general" deck in the game. You should be comfortable at taking tower damage, with in reason, to allow you to gain an elixir lead to counter push. The lightening fits well inside this deck because of how prevalent the electro dragon is in this meta. The golem push should offer delay consist of the golem as a tank then your support units such as the baby dragon and lumber jack behind the golem. You can use the Tornado to pull their units into the range of the golems death damage or into the splash of the baby dragon. The best time to play the golem is whenever you have an elixir advantage. If you don't know if you have an elixir lead you should play support units in the back then you can play the golem upfront. The ice wizard and tornado is still a good combination to use defensively.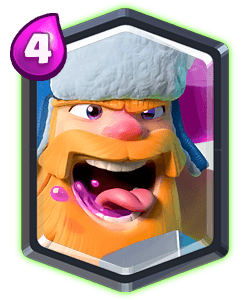 I recently ranked this guy as the second best legendary in the game and I still stand by that decision. He fits into this deck so well, he can be used defensively because his speed can easily shit down the opponents push for only four elixir. He also synergies very well offensively because once he spills his rage spell all your support troops will demolish their defensive units.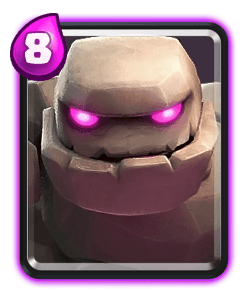 This guy is your win condition and he is basically a meat shield for all your other units in this deck. Even his golemites are enough to tank tower damage which will allow you to take their tower if you have enough support troops. He can also be used to kite the opponents troops away from your towers. Flobby likes to wait until he has an elixir advantage before playing the golem.
During the first thirty seconds of the match you should ideally activate your king tower especially if the opponent is playing hog, bait or bridge spam. This will mean you can ignore more of their pushes and counter push the opposite lane. You can play a golem during single elixir as long as you have an elixir advantage.
Later game you can be more aggressive with your golems and start to stack up more units behind him. You can also split lane push if you gain a large elixir lead. Make sure you check out the video to see Flobby playing this deck live and he even coaches me for a match too! Goodluck playing this deck everyone!