Legend from Nova Esports finished 2nd in the last global tournament using this three musketeers pump deck. Since the recent balance changes the elixir pump can no longer appear in your starting hand which a lot of decks would rely on to help gain an early advantage in the match. Three musketeers and elixir both synergies very well together because they both act as spell bait cards, during single elixir you should use the musketeers to bait out the spell so you can play the pump, and during double elixir you should play the pump to bait out the spell so you can use the musketeers. Ice golem and battle ram can both be used to kite troops away from your towers and into the range of the opposite tower buying you more time to shut down their push. Another one of my favourite things abou three musketeer decks is that you can easily split lane push and apply dual lane pressure, to be successful when doing this you need to have a good elixir lead and have baited out the spell or splash unit from your opponent.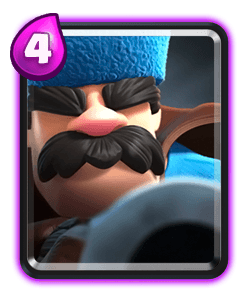 Hunter is an extremely versatile defensive units, he your key card to use when you need kill heavier units like lavahlund, golem or giant. You will also need to use him to defend against any balloon decks but you can pair him with the fireball to knock back the balloon.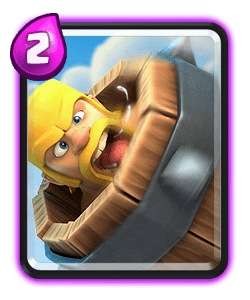 Barb barrel has a similar role to log besides the spawning barbarian acts as a good distraction or a mini tank to use defensively. It's also a good card to use if you need to cycle. It's a good counter to graveyard, goblin barrel and skeleton barrel.
Legends favourite play to make with this deck is to cycle ice golem or bandit behind his king tower as his first play, he will them combo them with three musketeers at the river to try and bait out their big spell such at fireball, lightening or posion. If you don't succeed in baiting out a spell then hold onto the elixir pump and I don't recommend playing it during single elixir unless the opponent plays their spell.
As I mentioned above double elixir you should play the pump to bait out that spell so you can punish with the three musketeers. Remember to try and split lane push, but defensive sequences can be very important especially if you have equal amounts of damage on your towers. Check out my video to see how legend changes his play style depending on which deck he is up against.