Today Happy Noob who is well known for his hog executioner Tornado deck is on my channel. This deck has been around for a while and sometimes Happy swaps out the Valkyrie depending on the meta but in the current meta she is very strong. This deck is incredibly strong on defence mainly because of the executioner Tornado Combo. Hog is your main win condition and can be used to apply pressure to your opponent if they've played a heavy tank or if your going on a counter push. Rocket and log are you're two direct damage, log can be used throughout the match to cycle a card if you need to, unless you're up against a bait deck. The rocket should be used when your opponent gives you value or you can start rocket cycling during over time.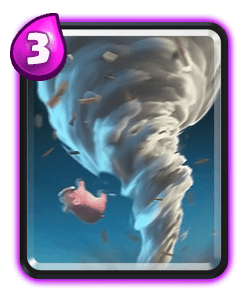 This card and be used along side ice spirit, executioner or Valkyrie to help defend. It's also good for pulling units away from your towers and is also good for activating your king tower early game.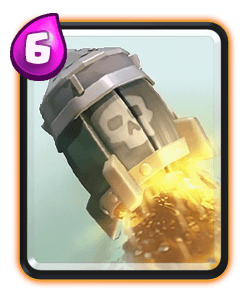 This is your heavy spell and can be used directly to counter an elixir collector. Take any value throughout the match if you can damage their tower while also damaging their troops if they play them close to their towers. It can be used against a balloon too if your opponent has frozen your executioner.
During the first 30 seconds of the match you can cycle an ice spirit or open the game with a hog rider to see what counters your opponent has. Try to activate your king tower with the Tornado if you're up against bait, bridge spam, hog rider or graveyard. Use the hog throughout single elixir to keep applying pressure and slowly chipping away at their towers.
During double elixir you'll be able to stack up more defensive units or even apply pressure opposite lane while your other units defend. If you're struggling to break through their defence you can start spell cycling however you need to ensure you leave yourself enough elixir to defend especially during over time. Goodluck using this deck and check out my video to see gameplay from Happy Noob using this deck.