In my latest video I have two of the best golem players in the world, Royal and Flobby, on my channel giving us their best decks and strategies when using these decks. The deck I made showing in today's guide is from Flobby, this variation with the lumber jack and night witch is very strong and you also have double air support with the baby dragon and mega minion. This deck can be weak against tombstone so if your facing a lot of tombstone then check out Royales deck. Golem decks require patience to play, you need to generate a good elixir lead eventually overwhelm your opponent. You will have to alter your play style depending on the match up at hand. For example as you can see from the first battle in my video Flobby is against another golem deck. Try to activate your king tower to help aid you on defence. Playing golem in the corner will make it so the opponent can't Tornado to golem to their king tower. Play night witch or mega minion in the back and then play golem at the bridge.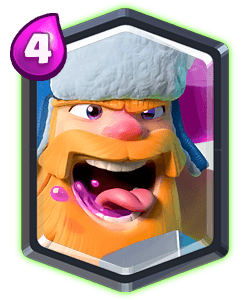 Lumber jack is incredibly fast and should really be played to defend or support your golem pushes. If your using him in an offensive push you ideally want him to use his death ability to rage all of your other units. This guy or mega minion are good cards to use to lightly defend a lane too.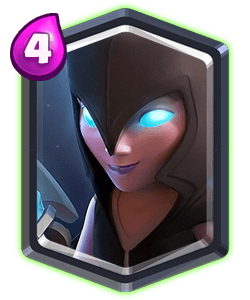 Night witch is a great support card for the golem. When starting out a push I recommend playing her first to allow her time to spawn more bats and also prevent your opponent rushing you opposite lane like they would if you placed a golem behind your king tower. The only time you wouldn't play her first is if you know your opponent has rocket or lightening in their deck.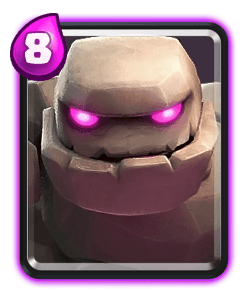 Golem should be played as late as possible when your building your push. Playing him late means you can stack up more support units which will help you win the battle at the bridge and then you'll get a good elixir lead which you can use to overwhelm your opponent. This guy is your meat sheild, his death damage is great at chipping away at their towers health and also helping you shut down units like minions, bats, goblins etc. A central placement of this can be used to kite units like pekka across lanes but I would only do this if you know you have enough elixir to support to golem on the counter push.
During single elixir you should try and wait for your opponent to make the first move, if the game goes to double elixir without anyone making a play then you'll have an advantage with the heavier deck against most archetypes. Try to activate your king tower as early as you can, especially against hog, bridge spam and bait decks which can easily out cycle you during single elixir.
During double elixir you can start to support your pushes more. I still recommend lightly defending and forcing your opponent to spend more elixir offensively if they don't take the tower. Use your spells to support your pushes especially against decks with minion hordes etc. Check out my video to see live gameplay of the two golem gods!