This is Yuki's first time on my channel and he's bringing us game play of this hog control deck which is starting to creep back into the meta. You rely a lot on the strong defensive synergy between the Tornado, tombstone and ice wizard which has been around for the last six months or so. Take any rocket value you can, Yuki also likes to use the rocket defensively if it means he will win the battle at the bridge which means he can counter push and force the opponent to respond defensively. You have the Tornado and log to assist you on defence against bait decks. The Tornado and tombstone work grest against hog cycle decks or even bridge spam. Your two air defence troops, the mega minion and ice wizard, are also good defensive units that you can try to stack up. Against beat down decks you'll have to kite their tank with the tombstone while using your defensive units to take out their support cards. Watch the video to see Yuki play against a few different archetypes and how he handles them.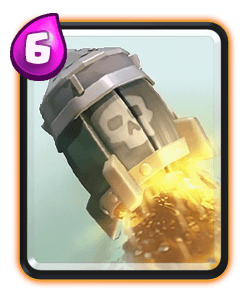 Rocket can be one of your win conditions because there can be so many hard counter out there especially if the opponent has Tornado and tombstone their selves. It can be used towards the end of the match to spell cycle along with the log. You will rely on your strong defence while rocket cycling.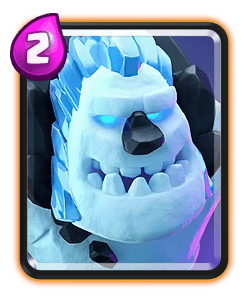 Ice golem fits very well into this deck because he's a low elixir glass tank. He can be used to kite troops into the opposite lane and he can also tank damage for your units like mega minion and ice wizard. He's good to use to tank damage for the hog when you pig push potentially allowing your hog to get more damage.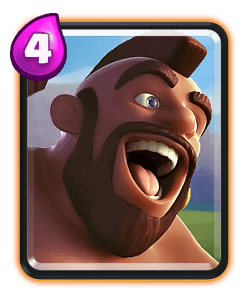 Hog rider is your main win condition, he's great to push to pressure your opponent put you need to make sure your doing this at the right times to try and get maximum damage. If they play a large tank of an elixir collector you can apply pressure with the hogif you have it in cycle. He's great on the counter push, Yuki will often play an ice golem then wait a few seconds and play hog opposite lane to try and trick the opponent.
Tombstone is probably your best opening move, cycling the ice wizard or mega minion will leave you short on defence if they come at you with an air deck. Try to activate your king tower in the first minute of the game to help aid your defence throughout the rest of the match. Throughout single elixir you should mainly focus on defending and counter pushing unless you know you have a good elixir lead, then you can play more aggressively.
Late game you will know what deck your opponent is playing so you can take advantage if you can bait out their counters or they mistakenly use them. Counter push when possible or even apply opposite lane pressure like Yuki does in the video. Good luck running this deck, it's great for ladder and is also fairly free to play friendly.