Hey Folks ! This deck includes two great and unique legendary cards which are the mega knight and ram rider. With both of their awesome card mechanics and abilities, you're able to control the pace of the match especially when paired with the electro wizard and inferno dragon. Combine these units with great defensive cards like the guards, and minions along with the barb barrel and poison and you will be able to defend and quickly support your main push.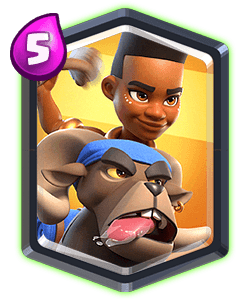 The Ram Rider will be played when she has a unit to pair with like the mega knight, e wiz, inferno dragon or the guards. Support the ram rider tank push with either the e wiz or inferno dragon or minions to really clear the crowds and lanes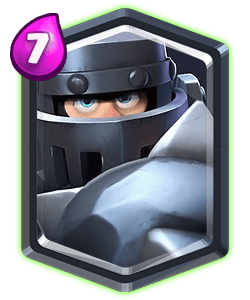 The Mega Knight will be great for crowd control and serves as a great tank for your ram rider
In the early stages, the key to the deck is to defend, control the pace and create a quick ram rider counter push. Save your mega knight for ideal opportunities to slam down on a enemy push or for double elixir time for a strong ram rider push.
In double elixir time, mega knight ram rider and e wiz or inferno dragon will be a solid push while the remaining cards will allow you to defend against ground and air threats.