Lil Lung is today's guest bringing us this crazy graveyard freeze deck! A big part of any graveyard deck and especially this variation is spell bait, figure out what spells your opponent is playing then you can punish them once they're out of cycle. Use your graveyard freeze combo to punish once their key spells are out of cycle. Lightening has a high use rate right now so if the opponent has it don't play your witch near the tower or close to the mega minion or goblin hut. If they has Royal Giant just assume they have lightening until you know otherwise. Poison is a solid counter against this deck so you can force your opponent to choose between the goblin huts and the graveyard, either way you can punish them depending on which unit they poison. Witch is a great defensive unit especially against prince decks because of her spawning skeletons. You can use her to try and bait out poison then you can punish with your graveyard. If your against balloon save the balloon and mega minion for the loon as much as possible.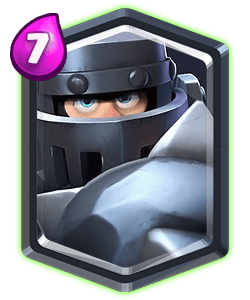 Mega knight has an enter the arena ability so try to get value from this ability whenever possible especially against three musketeers since their recent buff. If the opponent has inferno tower don't be afraid to freeze it if you feel you have a strong enough push.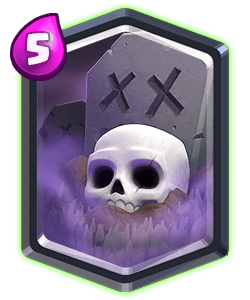 Graveyard is your win condition and most of the time you'll play same lane as your opponent to take advantage of counter pushes. If you see your opponent waste their key Graveyard counter then go ahead and punish the opponent. Check out the video to see the most optimal graveyard placements that Lil Lung uses once the opponents towers.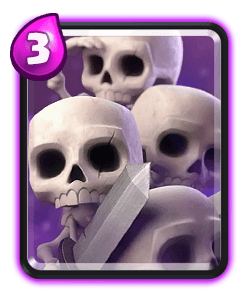 Skarmy is a high value card you can potentially gain huge positive elixir trades via this card providing your opponents hard counter spells are out of cycle.
Early game as I mentioned above figure out what spells your opponent is playing. If they use some graveyard counters early game go ahead and play graveyard to see if you can get some good tower damage.
Later game you can start to support your pushes more, I still recommend defending and counter pushing when possible mainly because this deck doesn't cycle very fast! Check out the video to see Lil Lung in a Live Grand Challenge!