I can today's video Morton is back sharing this classic bait deck that's recently had three cards buffed in the latest balance changes. Dark prince has been swapped in for the knight because of how strong he is right now! He acts like a second win condition in the deck because of the bridge spam element he brings to the deck. A lot of decks out there have barb barrel or snow ball (if you're unlucky the opponent will have both) and these can be tricky to get past, as you can see in the first replay Morten will cycle as much as possible and try to stack up his princess'. When starting out with this deck learn what damage your rocket and along do when paired together and individually. Against xbow decks you should mainly rely on the inferno tower to help defend the xbow. You can use goblin barrel to bait out their log then you can get more success from using your dark prince on defence against the xbow.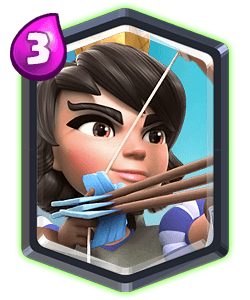 Make sure you use the range of the princess to your advantage, space her out to avoid giving your opponent good spell value. Against graveyard you can play her behind your king tower to help defend while you use dark prince to counter their tank. Protect her when you can but don't over commit on defending.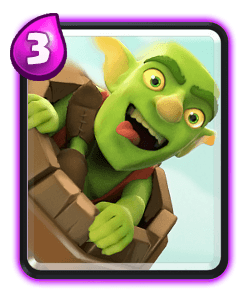 Goblin is your main win condition in this deck, try to use this card to apply pressure or punish your opponent if they make a mistake or spend a lot of elixir. When you first play this card play it in the safe spot to avoid king tower activation if they're running the Tornado.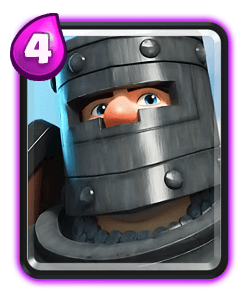 Dark prince is a great defensive unit that has a good amount of counter push potential. His splash damage makes him great on defence while his shield means he can tank damage from units like bandit or prince.
Opening plays you can start out with the goblin barrel in the safe spot or you can also cycle ice spirit at the bridge or even play princess in the back. Wait maybe 10 seconds to see if the opponent makes the first move if not you need to make the first play. Bait decks you should often aim to have the damage lead when heading into double elixir. Only play the rocket in single elixir if they give you good value, don't start cycling until double elixir.
Later game you can now cycle much quicker however against beat down decks you're going to be at an elixir disadvantage. If you are against golem use the inferno tower to defend then apply some opposite lane pressure while using your princess to splash their support troops. You can also spell cycle if you need to towards the end of double elixir and into sudden death. Check out the replay to see how Morten uses this deck!