This deck is currently the #1 deck inside the whole game! Bait decks should be played fairly aggressively. The aim of any quick bait decks like these is to force the opponents main counter out of their rotation and then try to out cycle them and get some good chip damage. If the opponent has log you should be comfortable playing Valkyrie and goblin gang at the bridge once their log is out of cycle. You will rely heavily on the Tesla to kite units into the centre of your side of the arena to help defend, use your cycle units to help out snd if you use the Valkyrie try to counter push with her too. You can play the princess behind your towers so she stays out of log range while you're defending. You can also get a lot of value from your ice spirit, particularly on defence if you synergise it with units like princess or Tesla. Remember try to bait out the log and of the opponent has it in cycle, space out your units to avoid giving them good spell value.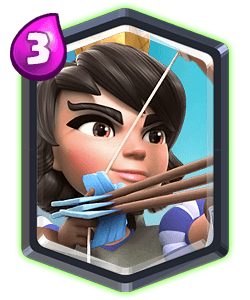 Try to always protect your princess as much as possible to force your opponent to spend more elixir on taking her out and also potentially bait out a log which gives you an opportunity to play the goblin barrel.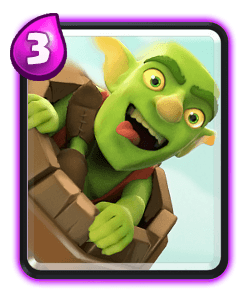 Goblin barrel will be your main source of chip damage throughout the match and should be played regularly to keep up that consistent pressure and force your opponent to use their spells defensively. If you know your opponent has Tornado in cycle play these guys in the safe spot to avoid the king tower been activated early game.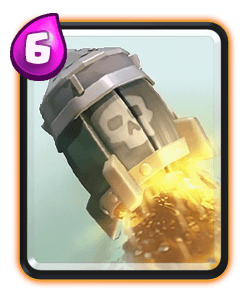 Rocket will be your main counter to xbow and also units like sparky. Try to get good spell value from this card, if the opponent plays a wizard behind their tower and you have a one or two elixir lead then rocket the wizard and the tower. Learn what damage your rocket and log do to the opponents towers so if you need to spell cycle late game you won't lose by one or two HP.
Early game assess what the opponent is play and remember what their main counters are to your goblin barrel. You can't start out the match with a goblin barrel in the safe spot, ice spirit or even a princess in the back. You don't want to wait until double elixir with this deck so often you will be the first player to make the move. Against heavier decks you should play aggressive early game and try to out cycle their counters and get as much chip damage as possible.
During double elixir and overtime you should still keep up the pressure even if you have the tower advantage. This deck is mainly a one tower deck and you will often be at a disadvantage if you let the opponent take one of your towers. As you can see from the video KK will spell cycle towards the end of the match if their towers are around 1200HP, learn what damage your spells do to a princess tower! Don't over commit with your spells especially against bridge spam decks where you could be easily punished. Good luck with this deck and don't forget to watch the video to see how KK takes down some of the most popular decks in the game right now!