Makarious is today's guest and he reached over 7500 trophies as a free to play player using this deck! The first thing you can see with this deck is that besides you're two offensive units, the hog and mortar, the rest of your cards are either spell bait or spells. This means sometimes you'll have to get creative when defending by using your hog to kite units away from your towers or using the mortar to kite their tanks. If the opponent has a building that they use to kite your hog then try to out cycle their building by using your hog rider as your main since condition. One of the biggest tips when using this deck isn't you should know or have a rough understanding of the opponents elixir count, if they waste elixir or make a big mistake you should instantly go aggressive and punish the opponent, try not to hesitate because it can cause you to lose hen match. If the opponent has baby dragon, executioner or wizard etc, then you should use your mortar on defence to help deal with these tricky units. If mortar is out of cycle you can apply opposite lane pressure. Makarious played this deck for over two years so he has a good understanding of micro troop interactions, so practice makes perfect with any deck but watching his game play will definitely help you have success with this deck.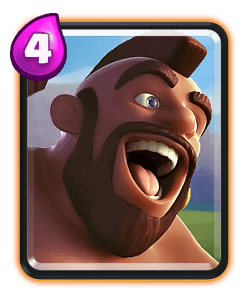 Hog rider is your main win condition along side the the mortar. Try to use the hog rider more in double elixir to counter push or apply opposite lane pressure if they over commit with their elixir. Use your snowball to help the hog get an extra hit if required.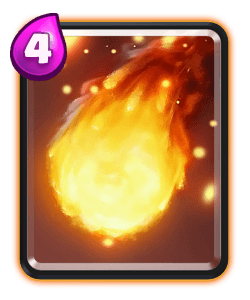 Both your spells have a knock back effect which can be useful against a wide variety of units especially the balloon, battle ram or bandit. Fireball will most likely be used defensively unless you're spell cycling in sudden death.
Early game try to focus on using the mortar as your main win condition, it's a good starting unit to play and it allows you to figure out what deck your opponent is playing and what counters they have to both your mortar and the hog rider.
Later game you should be aware what deck the opponent is playing, you can use prediction spell placements if you know what the opponent has in cycle. Play patiently and wait for you opponent to make a mistake if you're struggling to break through their defence. Goodluck with this deck every! Update hopefully coming soon!