Today I have Ouahleouff on my channel with his Giant Bowler Beat Down Deck! This deck has no legendaries which makes it relatively Free to Play Friendly! He won 3 Grand Challenges in one day using this deck! This deck has triple spells which makes it a great deck to help take down bait archetypes. Play this deck patiently with this deck and try to never give your opponent good spell value. Zappies and mega minion are your big air counters inside this deck so try to have at least one of these in cycle at all times if your opponents win condition is an air unit. Against xbow never allow your opponent to stack up xbows, so just like in the video if they play a defensive xbow play offensively and try to take down their xbow with your giant. Try to take spell value, especially with your poison, it's a card spell to use to help support your giant and also damage their defensive units restricting their counter push potential.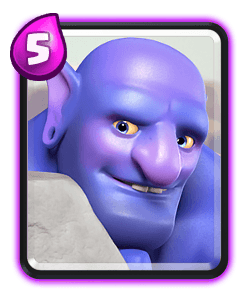 Bowler has a knock back effect which means you can use him against bridge spam deck, hog decks and also Royal hogs too! Placing him directly behind your princess tower can allow him to counter a goblin barrel too. He's also tanky too which gives you good counter push potential and his slow movement speed means you can recoup elixir especially if you play him same lane as a spawner building!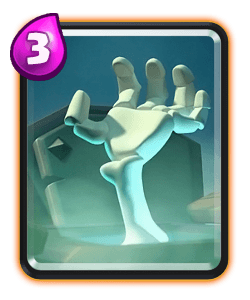 Tombstone is a great card to play to kite heavy tanks into the centre of the arena. It can also be used to kite hog riders, bandit, pekka or prince for a positive elixir trade.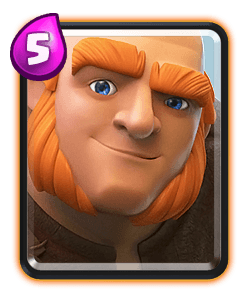 Giant is your main win condition inside this deck. Use him on a counter push after a successful defence or pressure the opponent. He can also be used to kite troops like pekka, prince or EDrag into the opposite lane. Try to have support units behind him to maximise the damage without over committing on offence.
In single elixir you can start out the match with a tombstone or barbarian barrel. I would recommend playing same lane as your opponent in most circumstances early game. If they switch lanes later game you can continue pressuring the lane with the lowest health unless you're against xbow! Try to make positive elixir trade and play one card at a time until you know what your opponent is playing.
Double elixir you'll have the match advantage against bait decks and also hog decks. Try to defend and counter push when possible higher if they have golem you can pressure at the bridge to force them to split their elixir. Good luck with this deck check out the video to see some Grand Challenge replays!