Today we have Mikel on my channel sharing this incredibly strong combo deck! The lumberjack is one of the strongest units inside the game, his rage, the snare ability of the ram rider and the bridge spam too all combo very well with the snowball! You should play this deck aggressively, counter push at every opportunity. Against xbow decks you should mainly focus on pressuring the opposite lane and save your ice golem and barbarian barrel to help defend their xbow. Musketeer offers a lot of value defensively her range can be used along side the ice golem or the ram rider snare to help prevent all tower damage. Mikel will often defend at the bridge and hopefully break through offensively. Check out the video to see some amazing game play from Mikel using this deck live in the top 200 in the world!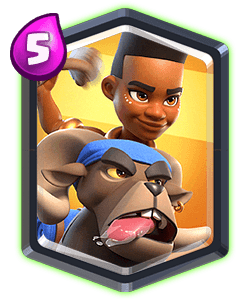 Ram riders use rate is increasing every single day at the moment! She should be played to pressure the opponent on the counter push or apply opposite lane pressure if they place a tank behind their towers. Her snare ability can also snare balloons, hog riders and battle ram long enough for your tower to take them out! This is a good tactic to use to get extra value for your elixir and you also have some good counter push potential.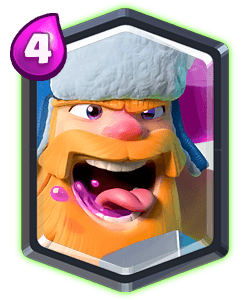 Lumberjack can often be underrated by your opponent due to his speed! I like to play this cards to help defend your towers then you can counter push behind him and take advantage of his rage spell with units like ram rider or bandit.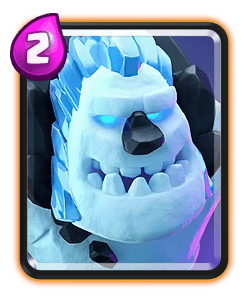 For only two elixir you can get a lot of value from this mini tank. He can be paired with the musketeer on defence to tank damage while your musketeer snipe down their units. He can also be used against bats or you can combo his death damage with your snowball to take out minions. He's also useful against lava hound decks and lava hound clone decks where you can play him once the hound has popped to tank damage. Also if the opponent has pekka or prince you can easily kite them into the opposite lane using this card!
In single elixir you should still play aggressively and punish the opponent if they play a good counter to your ram rider. At the beginning of the match wait 10-15 seconds to see if the opponent makes the first move, if they don't you can play barbarian barrel at the bridge or bandit at the bridge. You can also cycle ice golem in the back. Try not to over commit offensively during in single elixir.
In double elixir you can start to support your offensive pushes a lot more, especially by combining the ram rider and lumberjack together! Have your spells ready to support your pushes especially if you know what units your opponent has in cycle.