Today we have Viper on the channel sharing this newly reworked Hog rider deck! Hog is a great free to play friendly win condition. This deck has a fairly quick cycle that allows you to get back to the cards you need very quickly, the ice spirit can be used offensively along side the hog, it also works great on defence if you need to reset a troop. Goblins can be used strategically to surround troops like ghost or executioner for a positive elixir trade. Against beat down archetypes try to play aggressive when they place their tank, use your executioner and Valkyrie on defence. Against bait decks your have plenty of splash troops and also the log for their barrel and the Tornado to activate your king tower. Bridge spam decks can be tricky to deal with but viper makes it look easy in the video, he will use his cycle troops defensively and pressure opposite lane with the hog, try to get good value with your executioner and tornado synergy.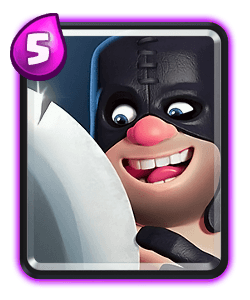 Viper says that the rework has ruined the executioner. He says the range nerf has pretty much killed the card. However defensively he can offer a lot of value when paired with the Tornado, especially against air decks.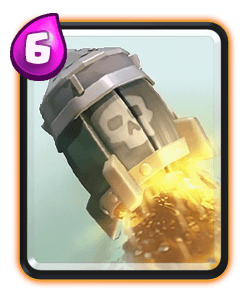 Early game rocket should be played fairly passively. Use it to tank down elixir collectors and slightly heavier support troops like witches, wizard, executioner and edrag. In double elixir you can play it more offensively against three elixir units providing you can chip the tower at the same time.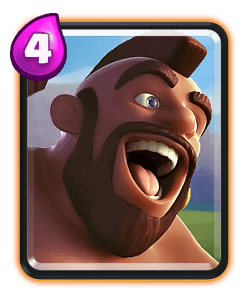 Hog rider is your main win condition. Use him to pressure your opponent and you can also play him behind your Valkyrie on a counter push. Log and ice spirit are great support cards for the hog rider too depending on what units your opponent has in cycle. He can also be used to kite units away from your towers, particularly the Pekka, ghost and baby dragon.
Single elixir it's definitely better to play passively and don't go to aggressive, yes you could probably get some tower damage but would you be able to defend their counter push? Try to activate your king tower using the Tornado if you get the opportunity. You can see that Viper will often cycle the log to aquire some small chip damage throughout single elixir. As with every match work out what deck the opponent is play and what their win condition is.
Double elixir you can't start to use the hog rider and rocket more aggressively. You can a very fast cycle with this deck too if you need to quickly spell cycle during sudden death. You can stack up your defensive units, the executioner and Valkyrie to clog up a lane.