This is a super fast 2.8 fisherman log bait deck. This deck is full some some great combos that you can use to help you win the match! Princess and goblin barrel are your only win condition in this deck however because of the cycle speed it really doesn't matter. In bait decks you should aim to force the spell out if your opponents hand the code you can punish them with the other. For example if you need to keep your princess alive for defence you can pressure with the barrel to force them to play the log, and if you don't need the princess for defence and they log her up can punish with the goblin barrel. Hunter will be your main tank killer however you might need to use cards like skeletons, ghost or barb barrel to protect him from their support cards. Because this deck is so fast you should aim to control the tempo of the match especially against those heavier decks where you can't allow your opponent to build up a huge push. Mega minion will be your main air defence along with the princess played opposite lane. This is a fairly high skill cap deck so check out the video to see how today's pro handles this deck!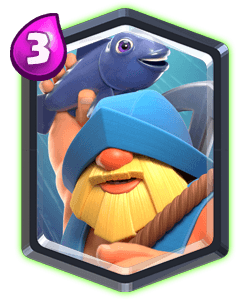 Fisherman received a surly substantial buff at the start of the season and his 3 elixir cost makes him even more suitable for this cycle deck. He synergies very well this the hunter because he can pull units closer to the hunter resulting in higher DPS! He also works great against hog rider decks because he can be used to helping activate your king tower. He can also kite heavy tanks likes golem to help avoid their death damage.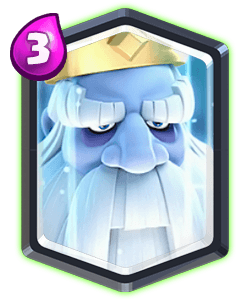 Ghost has an awesome unique mechanic and he works very well in this deck because he can be used to help protect the princess and the hunter which you should aim to do throughout the match.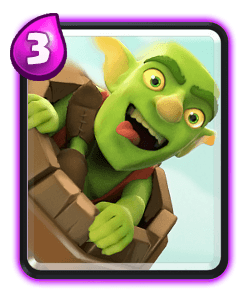 Goblin barrel is your only true win condition in this deck, because of the speed of this deck you'll easily be able to out cycle opponents counters, especially in single elixir. If the opponent has barb barrel place it on the side of the tower so they can't all be killed at once.
Early game you can start out the match with princess or ghost in the back or you can pressure with goblin barrel in the safe spot, be aware with executioner buff you're more likely to see tornado so try to avoid that king tower activation early game. If your opponent has a heavy beat down deck try to apply as much pressure early game as possible in the opposite lane. Use the princess' range to help defend and then counter push.
Double elixir your opponents will be able to apply more pressure, try to use your splash troops defensively as much as possible and try to keep applying pressure with the barb barrel and goblin barrel to force them to split their elixir.