Today we have Adamantium on the channel sharing this new hog cycle deck! It's only 3.0 elixir and it's a great ladder deck. If you're going to using this deck for challenges you can swap the fireball out for earthquake and the zap of snowball! This deck can cycle pretty quickly especially in double elixir. Try to protect your musketeer from their troops to get maximum value from her. Against beat down archetypes try to play fairly aggressive in single elixir while saving your fisherman and mini Pekka or defence. Use your cycle units to distract their support troops and counter push if you have an elixir advantage. Don't be afraid to switch lanes with this deck, it can force your opponent to split their damage while been unable to build up a huge push in one lane. If you're up against a graveyard deck try to stop their tank at the bridge then you can use bats to help stop the skeletons and you can rely on your zap if you need to as well. Fireball and zap synergies very well together, you have the knock back effect of the fireball which can be used against balloon and hog. It's splash also works great against royal hogs, minion hordes, three musketeers and so on. The zaps stun mechanic can be used to reset charging or dashing units and always allow your hog to get an extra hit in some situations.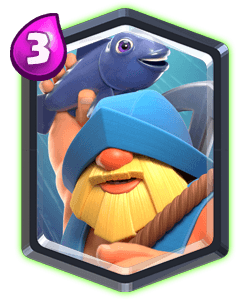 Fisherman works well in many situations, depending on your matchup will depend on how you'll play him. If you're against a faster cycle deck you'll using him to pull units away from your hog. He can also be used against tanks to keep them away from your towers and can also be used to activate your king tower too.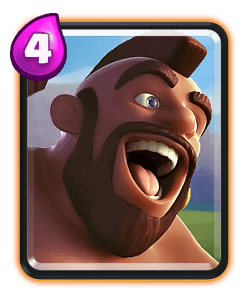 Hog rider is your main win condition. Use him to punish your opponent on a counter push or apply opposite lane pressure against heavier decks.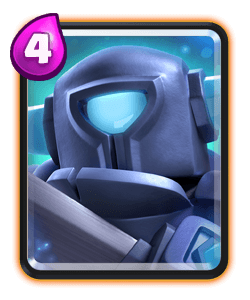 Mini Pekka is a great mini tank, she can deal a ton of damage and provide a huge counter push potential for your hog rider. She's a good tank killer and is also great to play against bridge spam units to!
In single elixir you can start out with the hog rider if you like to play aggressively. You can also cycle skeletons in the back or zap on their tower. Don't play musketeer till you know what deck your opponent is playing. Try to make positive elixir trades and force them to over commit defensively when possible.
In double elixir you'll be able to play more aggressively and use your spells more to support your pushes. If your opponent is playing aggressively you can begin to stack up defensive units then build up a huge counter push. If they have a big spell pressure opposite lane with hog and have spells ready to support! Good luck with this deck everyone! Check out this video to see how a pro uses this deck!