Despite two nerfs in a row elixir golem is still incredibly strong! Today's pro guest "Cuchil Cuu"is sharing this deck that he used to reach #1 in the world with. This deck is so strong on both offence and defence. On offence you have the elixir golem and the night witch, on defence you have the ice wizard and the Tornado. Baby dragon can be used with the tornado on either offence or defence. The three spells in this work all synergies extremely well together, the log will mainly be used against bait units or to set charging units like prince or ram rider. The lightening works great against medium HP support cards like the witches, musketeers, wizards etc. Only use lightening when you can get good spell value, you can use it more aggressively in double elixir if required. The elixir golem is your main tank and I highly recommend playing him at the bridge in front of your counter push units. Skeletons and log can be used as cycle cards if you need to get back to a certain unit. Elixir golem can also be used to kite troops into the opposite lane, this works well against pekka, prince, any of the dragons and also the bandit or ghost. This gives you a counter push opportunity in the opposite lane. One of the best things about this deck is been able to pressure opposite lane for a relatively small amount of elixir which you wouldn't be able to do with a regular golem deck. You can see in the second replay from today how CuchiCuu will pressure opposite lane against heavier decks.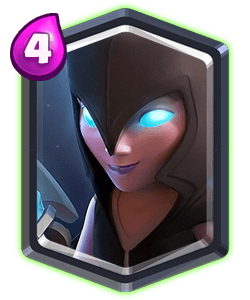 Night witch actually has the second highest win rate in the whole game! She is the best support card there is out there for heavy tanks. When starting out a push playing her in the back first allows her more time to spawn bats which will potentially force a small spell from your opponents hand. If they have lightening or rocket don't play her to close to your towers!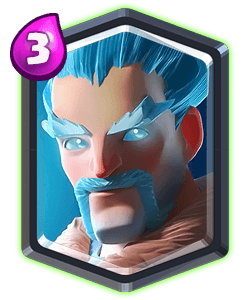 Ice wizard has always been one of my favourite units in the entire game. His defensive power is insane especially when paired with the tornado. He slows attack time and movement speed which means he is able to help stop balloons, golems, giants and even the annoying royal giant.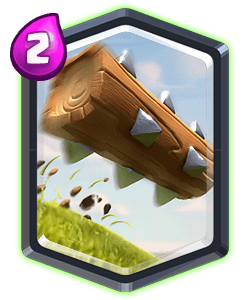 Log can offer a lot of value for only two elixir. Always try to get tower chip damage when using this card and also wait until the last possible second before playing it. In double elixir you can start to make prediction plays if you know what units your opponent has in cycle. It will be your main defence against bait however always so, to activate your king tower as early as possible.
In single elixir you can go aggressive if you get the opportunity, I prefer to defend and counter push in single elixir. Activating your king tower as early as possible can help you out on defence for the rest of the most. You can prep for an elixir golem push by playing night witch in the back.
Double elixir you'll be able to support your pushes a lot more. Because of the speed of this deck in double elixir you might even be able to apple dual lane pressure if you have a good elixir advantage. Use your spells to support your units and keep them alive as long as possible.