We have LemonTree back on the channel sharing replays of him using 2.9 Xbow decl that he's been using the assert dominance on the the top of ladder. Xbow cycle decks are all about learning when to punish the opponent or when to play defensively. Because of the two buildings this deck is incredibly defensively. Against bridge spam, graveyard or golem the best defence is definitely a good offence. You might need to keep switch lanes against those archetypes. You're three cycle units (ice spirit, skeletons and ice golem) can all be used to keep protect your Xbow and Tesla and keep them alive as long as possible. They also work great on defence because they can be used to distract units like pekka, prince, miner etc. Spell cycle is a key part of this deck, mainly because most matches will go into over time or even into the new tie breaker rule. Remember to learn what damage your spells do when paired together.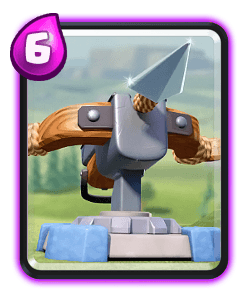 Xbow is your main win condition and it can be played either defensively or offensively depending on the situation. If you're struggling to break through their defence then cycling two xbows might be a good option.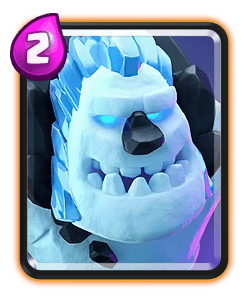 Use his guy as a mini tank to help protect your Xbow or Tesla. He an also be used to kite units into the opposite lane. He can offer a lot of value for only two elixir and also provides you with a cycle unit if needed too.
Early game you can start out with the archers in the back or even cycle ice spirit at the bridge. Always pressure with the Xbow in single elixir to see how the opponent responds, don't over commit defending the Xbow though. Against heavy beat down decks you'll be wanting to take a tower in single elixir.
Double elixir you'll really need to keep up the pressure with this deck and keep cycling those Xbows to force a response from your opponent. Use your other cards to support the Xbow, cycling Tesla first is a good move to make. Use the fireball and log aggressively in double elixir and always take spell value if your opponent gives you it.