Today we have the one and only mirror God himself... Porasas on channel sharing this deck that he used to finish high on ladder last season. The goblin giant has always been best paired with the sparky since it's introduction, however mirror allows your to duplicate your sparky against opponents that have rocket, lightening, ewiz or zap! This deck has double spells which means it's great for countering spell bait decks, they can also be used to help protect your musketeer, sparky and mini pekka from swarm units like bats, minions goblins or skeletons. Mini pekka is your main defensive unit especially against hog rider, ram rider and also heavier tanks. You can use your sparky however this card and offer a positive elixir trade. The sparky can be used defensively if you have enough elixir ready to counter push, ideally you should have the goblin giant tanking damage.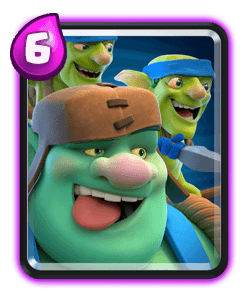 Goblin giant is a unique card because of the spear goblin that hitch a ride on his back, they're great for helping protect the sparky from bats and skeletons. You can use this card to kite units into the opposite lane.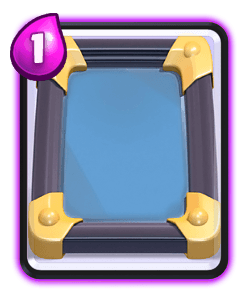 A mirrored sparky worn die to a level 13 rocket meaning even against the quickest cycle decks your opponent will often make a negative elixir trade taking out your sparky. Mirror can also be used with your musketeer, this works well against heavy air decks like lava hound.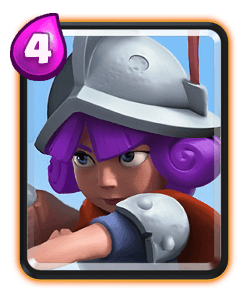 As I mentioned above musketeer is your main air defence, her range also makes her a solid defensive option against most archetypes and also a great support card for your sparky. Try to protect her from the opponents units on defence, this can potentially bait out a spell. She can be played in the pocket in over time if you need some small chip damage in order to win the match.
Early game wait 10-15 seconds to see if the opponent makes he first move, if they don't you can play mini pekka, cycle zap or bats in the back. Work out what deck your opponent is playing as early as possible and try to make positive elixir. In single elixir you will mainly be aiming to defend and counter push.
Double elixir is the ideal time to start using mirror on your units and punishing you're opponent when you bait out their key counters. Have your spells ready to support your units and try to build up a huge counter push. You can also apply dual lane pressure with this deck, the sparky or mini pekka can both be used defensively then you can use the other one to apply pressure opposite lane with the goblin giant tanking.