Today we have Sir Tag on the channel teaching us how to play this fireball bait deck that has two of the most recently buffed cards inside! Your main spell bait cards are the magic archer, royal hogs, flying machine and the barb hut. Barbarian hut is a great to keep placing in the centre because the spawning barbs helps defend against the opponents units and they also force a defensive answer if they get close to the opponents tower, you can also use the magic archer at the bridge to get chip damage if your barbs get close to their towers. Against beat down decks try to have your barb hut down at all times. Once they play their tank you can pressure opposite lane with your bandit or royal hogs. Remember to always space out your defensive units to avoid giving your opponent spell value, never play anything behind your princess towers if they have rocket.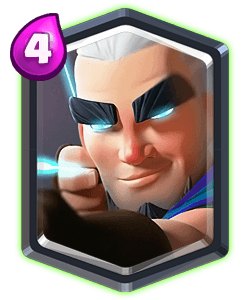 You can see in the video that Tag will use this guy aggressively at the bridge if he knows he can get chip damage by using his long range DPS. On defence try to play him opposite lane to avoid giving your opponent spell value, protect him as much as possible and try to use him to force a spell out of your opponents hand.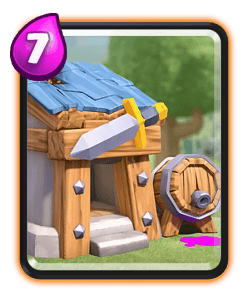 Barb hut is often the safest play to ,ale if you're unsure what move to make. It's a great opening card and the spawning barbs can help defend while the hut can kite units like giant, golem, hog etc.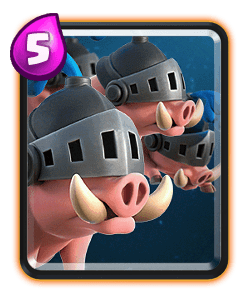 Royal hogs are you main win condition, you will use them to pressure your opponent or play them behind your units on a counter push. If your opponent as more than one counter to these guys and you can't bait them out then you will most likely need split these guys at the bridge, this will be important against bowler decks.
Early game you can start out with a barb hut, bandit in the back or splitting bats in the back. Don't go to aggressive with your hogs unless you're counter pushing or punishing your opponent. Learn what spells your opponent has and try to bait them out.
In double elixir try to stack up some barb huts and also counter push. Take all spell value you can and remember to can apply dual lane pressure if you're struggling to break through. Goodluck with this deck don't forget to watch the video to see Sir Tag using this deck live today!