Today we have who I consider to be one of the beat players in the world on my channel sharing this royal hog cycle deck that he used to climb 1200 trophies in three hours! From watching his game play you can see that Mugi will use his hogs aggressively throughout the match to keep applying pressure, he will usually play the hogs as soon as he defends because often the opponent won't have enough elixir to counter them. You have an element of spell bait in this deck with the magic archer and the royal hogs, use you magic archer at the bridge to get tower chip damage throughout the match, protect him from the opponents units as much as possible just like you would a musketeer in a 2.6 hog deck. He will start to use his spells to support the hog later game unless he can get good spell value in single elixir. Against beatdown decks you have the mini pekka and the hunter to help defend against their tanks, use the ice golem or skeletons to distract their support units. Against graveyard, bridge spam, elixir golem you should use your hogs opposite lane and focus on defence with your other units. If your opponent has a heavy air deck like lava hound or even a balloon cycle deck then you need to be comfortable tower trading.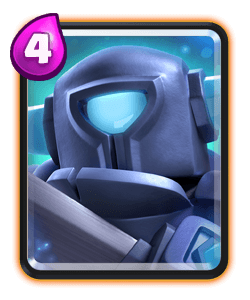 Mini pekka is a great card that can be used on both defence and offence. She is a great defensive tool to use against bridge spam units including hog rider or ram rider. Against air decks you can use her more offensively just like mugi does in today's video!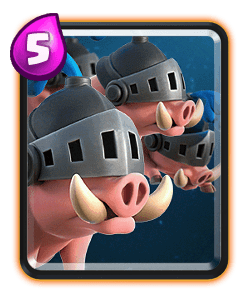 Hogs are your main win condition, use them throughout the match to apply pressure, especially when you know your opponent is low on elixir or they don't have a good counter in cycle. Mugi will play these same lane even against deck sighs bowler and fireball, keep trying to out cycle your opponent and break through their defence.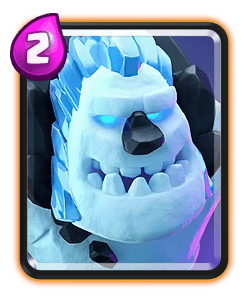 Ice golem is your glass tank and can be to help protect your defensive units from the opponents support cards. He can also be used to kite units into the opposite lane, this includes mega knight, pekka, baby dragon, ghost and so on. His frost nova and kill the smaller units in the arena like bats and skeletons. If you're against graveyard then you can use him at the bridge to prevent their tank from crossing the river.
Early game you can start out the match with and ice golem or cycling skeletons, if they're not in cycle wait 10-15 seconds to see if the opponent makes the first play, you can go in with the hogs but this can sometimes be a gamble. Don't use your spells to aggressively and also counter push after a successful defence.
Double elixir you can start to use your spells more aggressively along side your hogs. Remember to use the magic archer at the bridge to try to get some extra tower chip damage. In over time you can begin to spell cycle however I still recommend playing the hogs to force a defensive counter from your opponent. Goodluck with this deck!