We have the man, the myth the legend BIGSPIN back on the channel with this new graveyard deck that he's been using to push up high on ladder! Graveyard is often an underrated archetype however it's held a place in the top 8 cards in the game for a few weeks now! In traditional graveyard decks you can loose if your opponent applies opposite lane pressure, however with the barb hut you no longer have this problem! Against beat down archetypes or balloon use your barb hut to kite their units into the centre of the arena. Allow your barb to build up and defend against their units, counter push when you have a good elixir advantage or when your opponent make a a large elixir investment. Against other graveyard decks you will need to use the poison to defend against their graveyard, if you can block their tank at the bridge and never play your graveyard first! If you're against bait you have the barb barrel, ewiz and baby dragon for their swarm cards.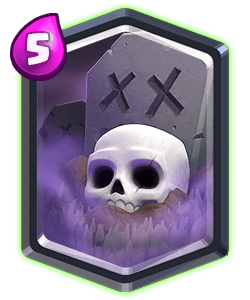 Although graveyard is a legendary card it isn't a level dependent card which is why it's a great card to use for all players whether they're free to play or pay to win! Often you will only need one successful graveyard push to win the game to play patiently and learn what deck the opponent is playing, try to play same lane in order to build a huge counter push. The most optimal graveyard placement can be seen in today's video! Poison is a great support card however make sure you're getting spell value before pairing them together, in double elixir you can use poison predictively if you know what cards your opponent has in cycle. Always try to have a unit tanking tower damage for this card, this will allow more skeletons to build up and force your opponent to invest more elixir into defending!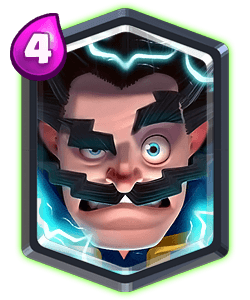 Electro wizard will be particularly useful against sparky and inferno dragon decks, however his reset also works great at slowing units down, particularly battle ram, ram rider, prince etc. His enter the arena ability can be used as a third spell and it can be useful to help support your knight or baby dragon against swarm units.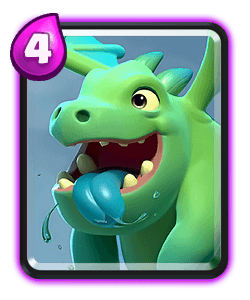 You rarely see a graveyard deck without this card and that's because the baby dragon can be used defensively and them it's high HP allows you to apply counter push pressure with the graveyard when this guy is tanking tower damage.
Single elixir you need to learn if your opponent have balloon or lava hound. If they have balloon then don't play the barb hut unless your have ewiz, mega minion or baby dragon in cycle. In most matchups you need to play fairly passively and defend while making positive elixir trades, counter push if you get the opportunity but don't over commit with your spells!
In double elixir you should try to stack up barb huts, this forces your opponent to defend the barbs in one lane then you can apply opposite lane pressure with the graveyard. If they lack splash damage units then you can apply same lane pressure behind the barbs.