This fast 2.8 cycle deck is incredibly strong and allows you to easily control the tempo of the match. I definitely recommend checking out the video to see today's pro dominating inside a grand challenge! With log bait deck the clue is in the name, you need to be baiting out their small spell then using your other units to punish them on offence. Most opponents will save their log, arrows or snowball to counter the goblin barrel. Try to stack up your princess' opposite lane and protect her as much as possible, then you can play dart goblin in the other lane to apply pressure. If you bait out their log in either lane then apply pressure with the goblin barrel. Because this deck is so cheap you can keep up the pressure and force your opponent to play elixir defensively rather then on offence, this stops the opponent playing deck the way they want too. Fireball should be used to get spell value at every opportunity, against magic archer you should fireball him as soon as the opponent plays him.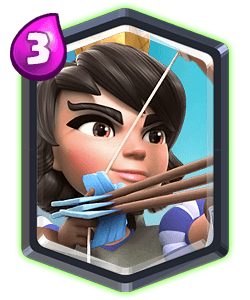 Princess will mainly be played opposite lane to help defend the other lane. Her range allows you to keep her out of spell range to the lane your opponent is tying to push. Protect her as much as you can, this will potentially bait out a spell card. If you need some chip damage you can play her at the bridge to get some tower chip damage!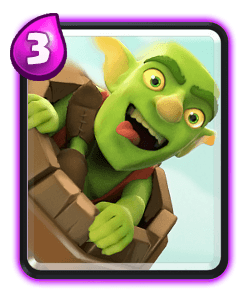 Goblin barrel is your main offence unit and is also a great opening play. Try to have another unit tanking tower damage to allow the goblins to get more damage. Use this card to punish your opponent if they play a heavy tank or they make a mistake. You should also use this spell card if you successfully bait out the opponents small spell, you can pair this card with ice spirit on offence.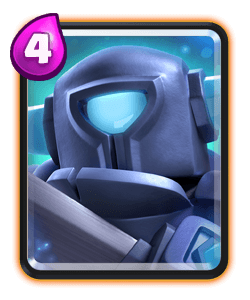 Mini pekka is everywhere inside this meta and she works very well in this bait deck because she gives you a solid counter to hog rider, golem, giant etc. She is also a mini tank which you can use to tank damage for your goblins on the counter push. Have your logs ready or princess down to help protect the mini pekka from swarm cards and increase the chances of her connecting to the opponents tower.
You can start out the match with an ice spirit and goblin barrel in the safe spot. This is a great way to see how the opponent responds. Keep up the pressure throughout the match and take all spell value you can. Ice golem can be used to kite or distract enemy units and it also has the potential to be used as a tank on offence. In single elixir you will often have the match up advantage over the opponent so try to get as much tower damage as possible without over committing!
You can cycle a lot quicker in double elixir. Offence is definitely the best defence with this quick cycle deck. You might need to spell cycle if the match goes into overtime, if this happens you will need to stack up princess' on defence and have mini pekka in cycle to help defend. Goodluck with this deck everyone!