This deck is absolutely insane and trust me when I say this.... you will make opponents rage quit when using this deck. This is ultimately a graveyard freeze deck, todays pro will save the graveyard as a surprise card because very few opponents will be expecting it once they've seen the wizard and the inferno dragon. He will use the freeze a lot more than the graveyard, especially in single elixir. You can use it on defence or on offence to support your counter push troops. Freeze is also able to kill smaller units like bats or skeletons and it can also deal tower damage! The Valkyrie and knight are both mini tanks which can also be used to tank damage for your graveyard.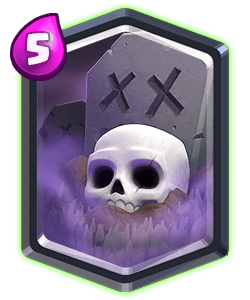 Graveyard is your main win condition however it is best saved to use as a surprise card for double elixir. Combine this card with freeze when you know your opponent is low on elixir or if they've played a splash unit like Valkyrie, baby dragon, wizard etc. For the most optimal graveyard placement make sure you check out the video!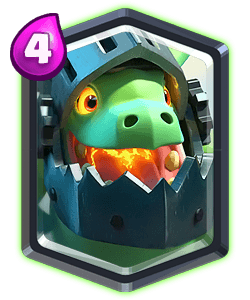 Inferno dragon will be your main tank killer against beat down decks. If you know you don't require him on defence then you can cycle him in the back and apply offensive pressure as he crosses the river. Have your freeze ready to stop whatever the opponent plays because a 1HP inferno dragon can easily take a frozen tower.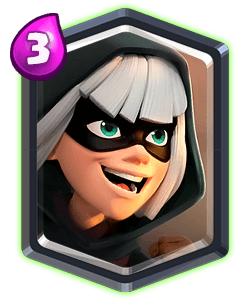 Bandit can be used to apply pressure at the bridge when you need to force your opponent to play elixir defensively. She is also great at stopping a princes charge or been able to dash over the river to hit an offensive xbow or mortar. Because she only three elixir you can use her to cycle if required.
In single elixir you should play defensively and then rely on your counter push to get tower damage, have your spells ready to support your troops. For opening plays you can start out with the bandit, knight or Valkyrie in the back. Only go aggressive if your opponent makes a mistake.
Double is the time you can start to use the graveyard, it is best played after a successful defence when you have plenty of counter push units. Use your freeze spell to disable any units your opponent plays on defence. Goodluck with this deck everyone it really is toxic!