This is potentially the most toxic and broken deck in the history of the of the game, the battle healer is so strong and is such a good support card to the elixir golem. If you're looking for a no skill deck that will give your easy trophies then check out the video to learn from today's pro player. The three spells in this deck should all be used to make positive elixir trades on defence or to support your units on offence. The log will be your main counter to skelly barrel, goblin barrel etc and the fireball can be used against flying machine, minion horde and it should also be used to help take out ranged units like musketeer or magic archer. You should use the tornado to activate your king tower at the earliest opportunity, this is important against hog rider, bait decks, graveyard and bridge spam archetypes. Once your king tower is activated you can use it in conjunction with your baby dragon or electro dragon.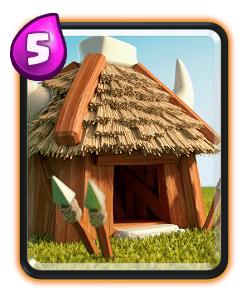 Goblin hut can be played anytime throughout the match and you're almost certain to make a positive elixir trade from it. Try to protect it with your healer or log and allow the spear goblins to apply the offensive pressure, especially in single elixir. It can be used to kite tanks and other units like hog rider into the centre of the arena.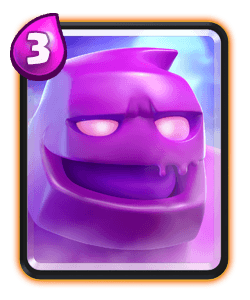 Don't be to aggressive with your elixir golem, try to play him in front of your counter push units or behind your king tower if you have a goblin hut down. It's the elixir golem blobs that do most of the damage especially if they're in the heal radius of the battle healer.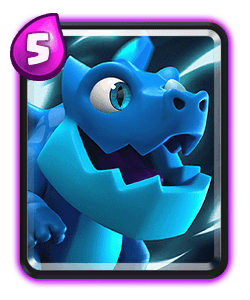 Electro dragon is a good defensive unit that provides you with a good counter push card. It can help slow down heavy unit and it's chain lightening ability means it can also counter support cards or swarm units like minions.
Early game you can start out the match with a goblin hut if you have it in cycle. Remember don't use the elixir golem to aggressively, try to defend and then build up a good counter push. While you're in single elixir don't over commit with your spells because the opponent will gain four elixir once they've taken out the E golem. Keep stacking up the goblin hut at every opportunity.
In double elixir or overtime you can start using your spells more offensively to support your units and even making prediction spell placements to support your pushes. Try to have battle healer down to help support your pushes, goodluck with this deck and don't forget to check out the video!