Hey everyone today I'm brining you guys the traditional 2.6 deck that is one of the best free to play friendly decks in the whole game. With the recent balance changes, that go live on 4th May, 2.6 is expected to be stronger than ever because of the tornado rework. The rework makes its harder for your opponent to use their spell to activate the king tower if the hog is placed on the outside tiles of is positioned behind an ice golem. Also with the lack of spawner decks expected to be in the meta it'll be easier to get the hog rider to their tower. With this fast cycle deck you should keep up the pressure with the hog rider and try to out cycle their main defensive weapons. Against golem, hound or other beat down decks you need to apply opposite lane pressure and force the opponent to play defensively rather than offensively. Against graveyard use the ice golem to stop their tank at the bridge, keep switching lanes and use your canon close to the tower to defend against the spawning skeletons. Hog cycle is a chip deck, you're rarely going to take a tower in a single push. Try to get maximum value from your spells, once your know what deck your opponent is playing you can make prediction spell placements.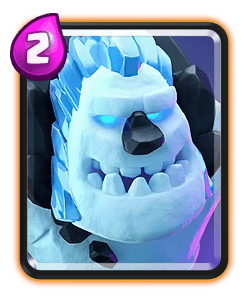 Ice golem is a key unit inside this deck, use him to tank tower damage or to kite units away from your princess towers. He's a great mini tank for the hog rider and his frost nova can kill bats and skeletons while temporarily slowing down other units.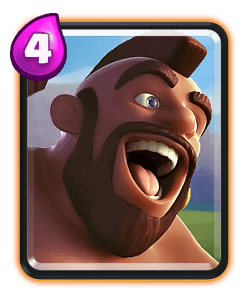 Hog is your main win condition, keep up the pressure with him throughout the match, even if you only get one hog hit per push then it's worth the four elixir.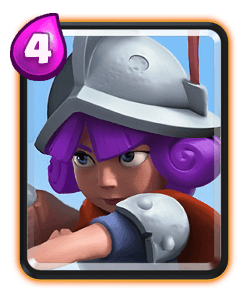 Musketeer should be protected and kept alive for as long as possible, this will force your opponent to invest more elixir in taking her out. In double elixir you should try to get multiple musketeers down to help you defend and take out the opponents troops.
Early game you can start out the match with a hog rider, ice spirit, cycling skeletons etc. Never use your musketeer until you know what deck your opponent is playing incase they rush opposite lane with balloon. Learn what deck the opponent is playing and keep switching lanes if you need to, offence is definitely the best defence when using this deck. Use log to help chip away at the opponents tower, it's ok to cycle log if you're not against a bait deck.
Once you're in double elixir is important to keep up the pressure, even if you've already taken a tower. You can begin to support your hog rider a lot more and use your fireball or log more aggressively. In overtime or triple elixir you can begin to spell cycle with your log and fireball. Goodluck with this deck!