Today we have miniminter sharing the top 3 broken decks from the July meta. The deck I'm sharing in this guide is dual win condition bait deck that is a medium to high skill cap deck! The two win conditions are the two barrels, you can use them back to back to try and bait out spells like log, arrows etc. You can also use the skeleton barrel to tank damage for units like the dart goblin or the goblin barrel. Try to get as much value from your units as possible whenever you play them. On defence you can rely on the inferno tower and the dart goblin to help clean up. The skeletons can be used the distract heavy hitting units like pekka, prince, sparky etc. Use the log and royale delivery to help defend and also support your pushes, try to make positive elixir trades when using these cards, they both have a knock back/reset ability which works well against hog rider, balloon, ram rider and the delivery can also kill lava pups, minions, goblins, archers and fire cracker.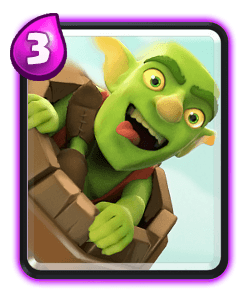 Goblin barrel is one of two win conditions inside this deck, use it to apply pressure or to punish your opponent when they don't have a good counter in cycle. Try to have another unit tanking tower damage if you know they don't have log or arrows in cycle. Playing this card to the side of the princess tower works well against barb barrel, you can also do a duke barrel if you have a dart goblin crossing the bridge.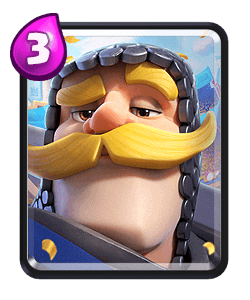 Knight is not only a good mini tank inside this deck but he is also capable of helping defend against tanks like mini pekka or mega knight. he can be a meat shield for the inferno tower or dart goblin and he's also a good card to cycle in the back when you're building up a push.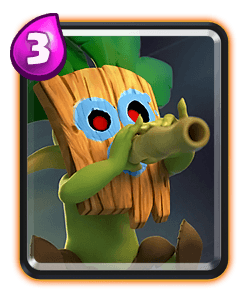 Dart goblin has along range which means he can be played opposite lane to help defend, this keeps him out of spell range to your other units and makes it harder for your opponent to defend. He is also one of your spell bait cards in this deck.
Early game assess what small spells your opponent is playing and try to bait them out and punish them. Against most decks you will be aiming to go into double elixir with a damage advantage. Starting plays with this card: you have a lot of options, most cards besides the inferno tower and delivery are suitable to start out a match. However I prefer to use either of the two barrels to see how the opponent responds.
Once you hit double elixir you need to find a good balance between offence and defence. You will need to be able to cycle back to your key defensive units asap while focusing on out cycling your opponents key counters.