Today we have GamingwithCiv on the channel sharing what is probably the most f2p friendly graveyard deck out there due to the win condition not been a level dependant card! I also find this deck very easy to play and relativity low skill ( suitable for players like me who have never really used graveyard) Graveyard is all about building up strong counter push and over whelming your opponent. Knight, mega minion and the barbarians are the best units to use to tank damage for your graveyard, you can use your poison or snowball to support the graveyard if you know you can get good spell value from from them. Archers and mega minion are your main defensive units against air decks, however you can also use the barb hut to kite and the snowball works well at helping defending against lava pups or a balloon.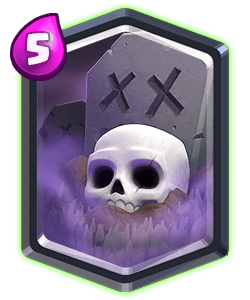 Graveyard is your main win condition and should be played with patience, if you over commit with this card it can result in almost no tower damage and you still have to defend their counter push. For the best placement with this card check out the video to see how Civ uses this card.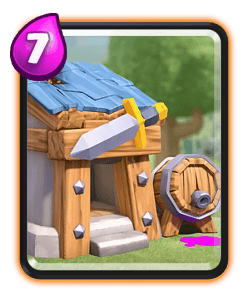 Use the barb hut throughout the match to help apply pressure due to the spawning barbs, this card is great of defence because it can kite units like hog, giant balloon etc and the barbarians can help deal with ground troops. It can also be a poison bait card which can give your the opportunity to apply pressure with the graveyard.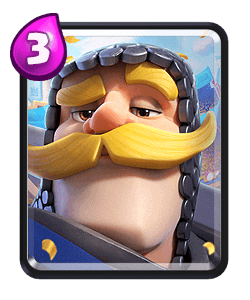 Knight is my favourite card to use to support the graveyard, he's a strong mini tank and can also help protect your barbarian hut on defence. He's a good counter to mega knight with the help of your princess towers.
Early game you should wait 10-15 seconds to see if the opponent makes the first play, if they don't you can start out with a snowball or a barbarian hut in the centre of the arena. Play passively and reach to what your opponent does, only go in with graveyard if you have a good elixir lead or you know your opponent doesn't have a good counter in cycle.
In double elixir you can begin using your spells to support your pushes a lot more, you should still try to get as much value from them as possible so delay playing them until the last possible second. Keep using the barb hut on defence to help you defend your tower, as the match goes into over time you will need to start spell cycling to get as much tower damage as possible. Remember this deck is strong on defence but you should try to avoid giving your opponent any form of spell value unless you're trying to bait them out.