Today we welcome the German Pro, BigSpin on the channel who is sharing his favourite deck right now that. Graveyard is in a very strong position in this meta and it also isn't very level dependant like other legendaries in the game. If you've ever played a graveyard deck then you will know it can struggle against a lava hound deck, however the mega minion, electro wizard and baby dragon can all provide you with a strong defence against air decks. You need to play graveyard decks with a lot of patience and wait for the perfect opportunity to apply pressure and try to take their tower. Some main graveyard counters are poison, archers, valkyrie, bats, minions etc. Try to force your opponent to play their counters before you apply pressure.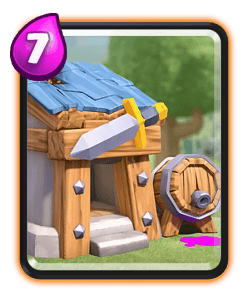 Barbarian Hut is probably the strongest building in the game right now, it can be used to counter golem and giants all while spawning barbarians which apply pressure and it can also be useful in baiting out spells like poison. You can also play this card at reset points throughout the match because it's hard for the opponent to punish you for playing it. Barb hut is also a good counter to a x-bow, just make sure you play it early enough so the barbarians tank the damage and not the hut.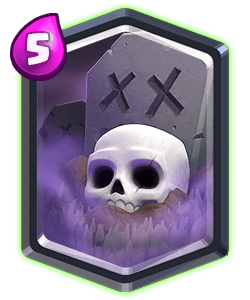 Graveyard is the main win condition inside this deck and should mainly be used on a counter push with a unit like knight, baby dragon, mega minion or a barbarian tanking tower damage. You should only use poison with this card when you know you can get good spell value against your opponent. For the most optimal graveyard placements check out the video to see where BigSpin places this card. You can also use this card on defence, BigSpin recommends doing this in a pekka bridge spam matchup against the pekka if your knight is out of cycle.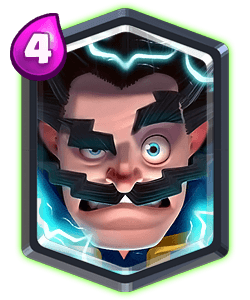 Electro wizard, aka e-wiz, is a good support card and can be used on defence to help slow down the opponents troops. It's reset ability works great against inferno dragon, sparky, ram rider , battle ram etc and you can use his enter the arena ability against skeletons barrel etc. Try to protect this card and play him away from your barb hut to avoid giving the opponent any form of spell value.
Early game the best starting play is the barbarian hut if you have it in cycle. In single elixir your main aim is to assess what deck the opponent is playing. If you think you have a good opportunity to go in with the graveyard then try it and see how the opponent responds. If you're not sure what deck the opponent is playing focus on making positive elixir trades and maybe apply light pressure with a barb barrel and a graveyard.
In double elixir you can start applying dual lane pressure and also begin using your spells to support your pushes. Try to build up a good counter push and remember to keep up the pressure with the barb huts throughout the match. Good luck with this deck everyone!