Giant Graveyard is a deck where defense is not the priority. Use the majority of your elixir to get the giant graveyard combo down and use your spells to clear out swarms. On defense, you can rely on your spam units to get massive elixir trades and bait out spells.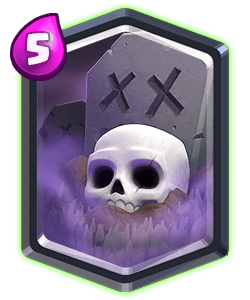 The graveyard is the main win condition of this deck. If you are trying this deck out make sure to keep this in mind. The Giant is only here to be a tank for the graveyard.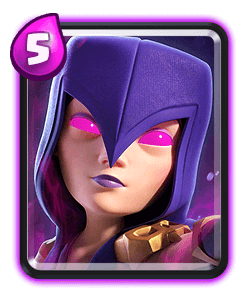 The witch is a solid card to pair with your giant graveyard onslaught. She does a great job of baiting spells like poison and log!
In the early stages of the game, it is ok to be aggressive with Giant + GY combos or even the dark prince + GY combo. Just make sure you have enough elixir to place arrows or snowball to clear out spam that could defend your graveyard easily.
In the Late stages continue to be aggressive with even larger giant graveyard pushes. No matter how much damage you are down focus on offense and you can always make a comeback!